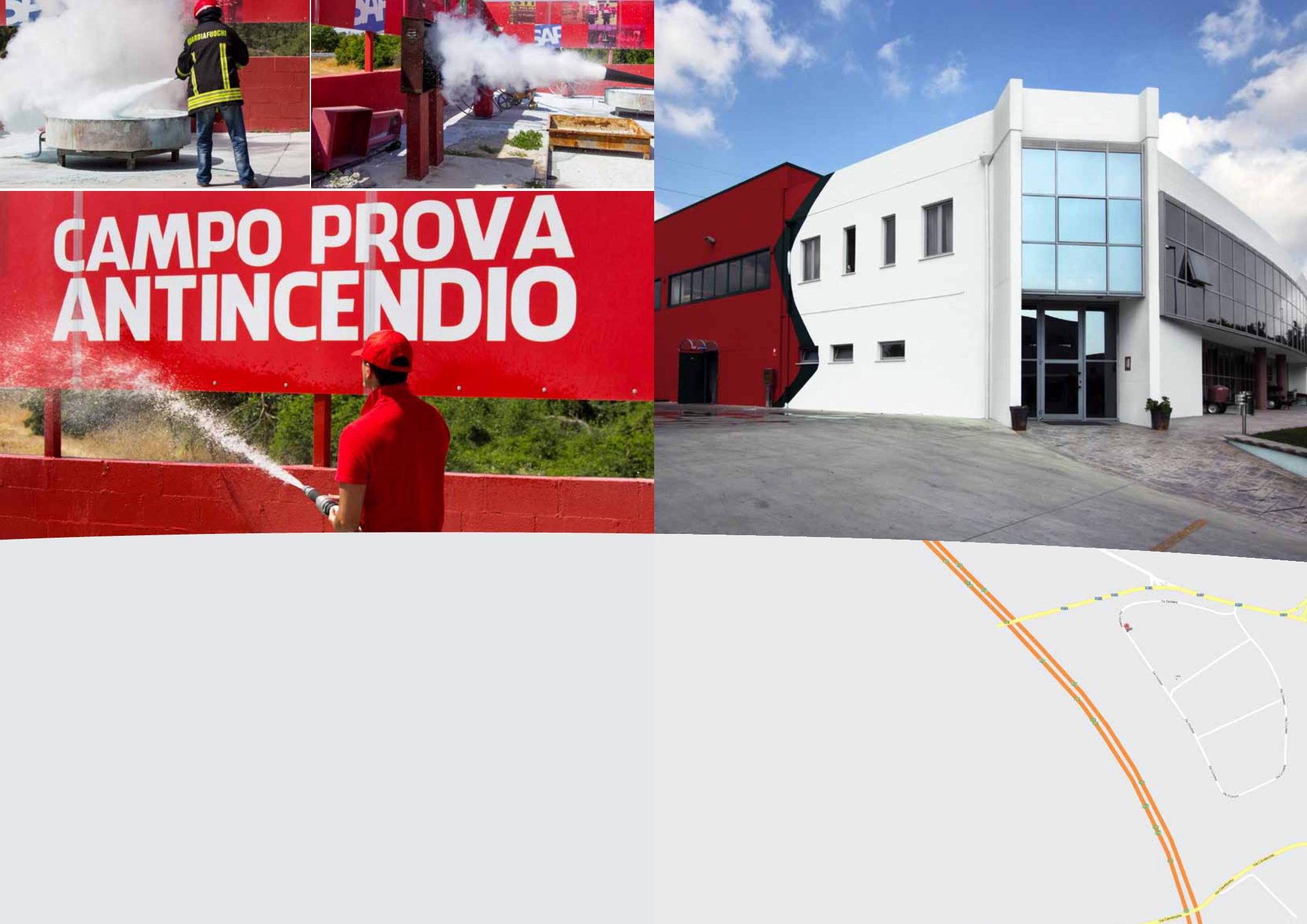 La CSQ Estintori ha sempre dedicato grande attenzione
alla formazione in materia di sicurezza. Per questo
motivo parte della struttura aziendale è destinata
all'organizzazione di corsi di formazione e di
addestramento, in conformità con quanto previsto dal
D.Lgs 81/2008 e dal D.M. 10 marzo 1998. Le aule
didattiche spaziose e tecnologicamente avanzate, i
docenti qualificati e il campo prova all'aperto completo di
attrezzature e impianti a disposizione dei corsisti, rendono
CSQ un luogo privilegiato dalle aziende per la formazione,
l'addestramento e l'aggiornamento dei propri addetti.
The Csq extinguishers has always paid great attention to
the training of security. For this reason, part of the structure
is used to organize training courses in accordance with
D.Lgs 81/2008 and D.M. 10 marzo 1998.
The classrooms are spacious and technologically
advanced, the qualified teachers, and the field test pool
full of equipment and facilities available to students, make
the Csq a privileged place by companies for education,
training and upgrading of its employees.
Centro Sicurezza e Qualità
S. Teresa di Spoltore, 65010 Pescara Italy